Songkran is Thailand's most famous festival which is an important event on the Buddhist calendar. This water festival marks the beginning of the traditional Thai New Year.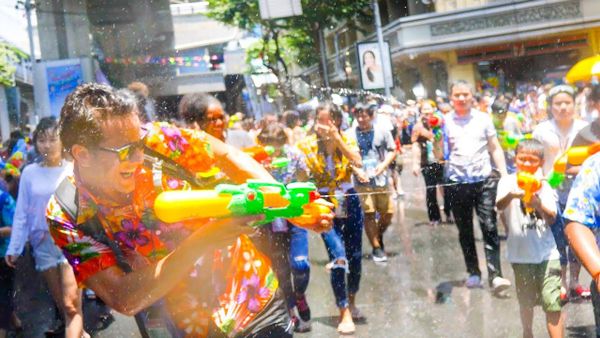 The Thai people believe that water is spiritually purifying: it cleanses you of any bad luck or grievances from the past year, and blesses you with fortune and happiness for the year ahead. The Festival takes place from the 13th to the 15th in April every year.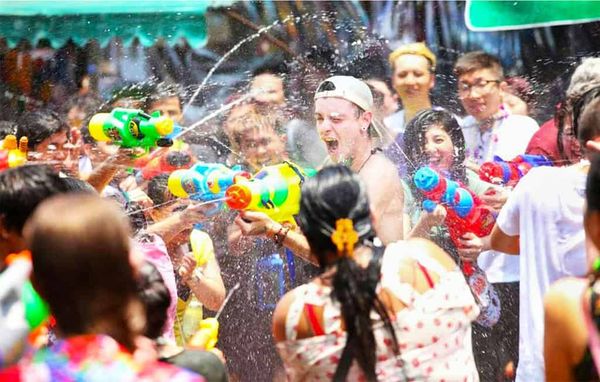 The first day of the festival is an exuberant celebration with processions of Buddha images taking place throughout the country. The Thai people also prepare themselves for the beginning of the New Year by cleaning their houses. More importantly, it's time to start the water throwing festival. If you're visiting Thailand during this period, prepare to get splashed!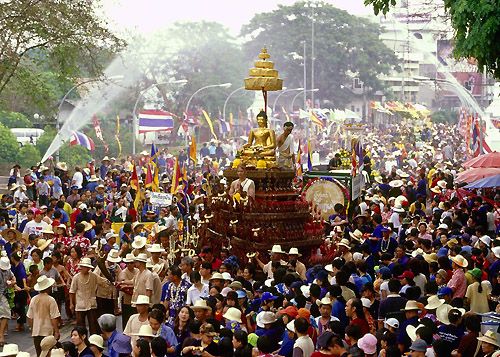 The Khao San Road is the undisputed hub of activity for Bangkok's modern celebration of Songkran. Thai and travellers alike hold their own colorful water guns or water buckets getting ready for "the battle". Children and the elderly dance together on the pavements.
Three Important Rules for Songkran:
1. Don't throw water after sundown.
2. Don't splash monks, pregnant women and babies.
3. Don't take off your shirt or dress indecently. During the 2016 Songkran celebration, a British man was arrested for taking off his shirt.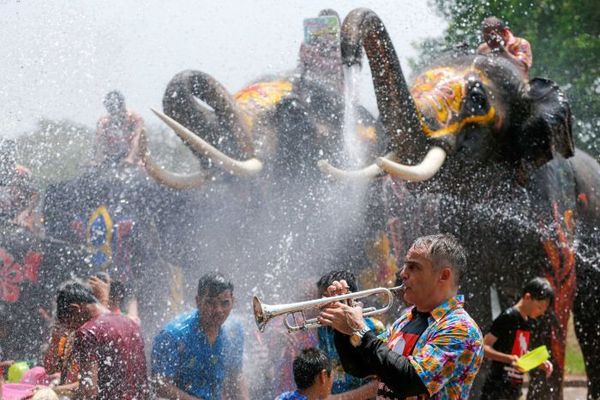 Having a chance to join in Songkran festival is an interesting experience. If you don't want to get wet, you'd better not travel to Thailand during this period